About
95% of our littles report having increased self-confidence because of their bigs.
Simply put, Big Brothers Big Sisters helps children by adding another positive adult to their lives in the form of a mentor.

We make meaningful, monitored matches between adult volunteers ("Bigs") and children ("Littles"), ages 6 through 18, in Helena, Boulder, and Great Falls. We develop positive relationships that have a direct and lasting effect on the lives of young people. 

​Through the generosity of a variety of funding sources including individual donors, corporations, governmental entities, and foundations we have the resources necessary to carry out our mission, which includes conducting background checks on volunteers to ensure child safety. Donor support also allows us to provide ongoing support for children, families, and volunteers to build and sustain long-lasting relationships, which are key to successful mentoring. Big Brothers Big Sisters is proven by independent research to improve children's odds for succeeding in school, behaving nonviolently, avoiding drugs and alcohol, and breaking negative cycles.

Big Brothers Big Sisters is the ONLY prevention program in Montana proven to affect a broad spectrum of risk factors (i.e. delinquency; alcohol, tobacco and drug use; teen pregnancy;  and school dropout) while simultaneously helping children reach their highest potential. As such, the return on investment is higher across the board than dollars invested in single issue prevention programs.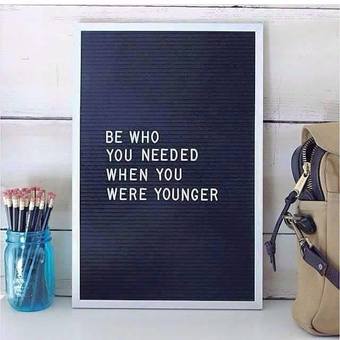 Mission, Vision & Accountability
Our Mission
Create and support one-to-one mentoring relationships that ignite the power and promise of youth.

Our Vision
All youth achieve their full potential.

Accountability Statement
We partner with parents/guardians, volunteers, and others in the community and hold ourselves accountable for each child in our program achieving:

~ Higher aspirations
~ Greater confidence
~ Avoidance of risky behaviors
~ Educational success
~ More positive relationships
Our Impact
Our Programs Start Something
Here's the proof. National and local research has shown that positive relationships between Littles and their Bigs have a direct and measurable impact on children's lives. By participating in our programs, Little Brothers and Sisters are:

~ More confident in their schoolwork performance
~ Able to get along better with their families
~ 46% less likely to begin using illegal drugs
~ 27% less likely to begin using alcohol
~ 52% less likely to skip school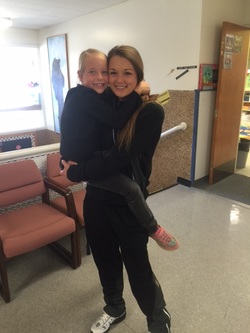 Our History
We have been around for decades
Headquartered in Tampa and with over 250 agencies across the country, Big Brothers Big Sisters serves a quarter of a million children. 
BBBS of Helena began in 1967, supporting seven mentoring relationships in its first year, while BBBS of Great Falls began in 1974 thanks to the efforts of two special education counselors. In 1992, BBBS of Helena affiliated with BBBS of America and standardized program delivery. On July 1, 2015, the separate organizations BBBS of Helena and BBBS of Great Falls combined into one agency.  The combined organization is led by a Board of Directors with representatives from both communities.  In 2021, we made the decision to rename ourselves Big Brothers Big Sisters of Central Montana to better represent our current and potential service area.  
Today, we serve approximately 150 children per year across our community and school-based programs.